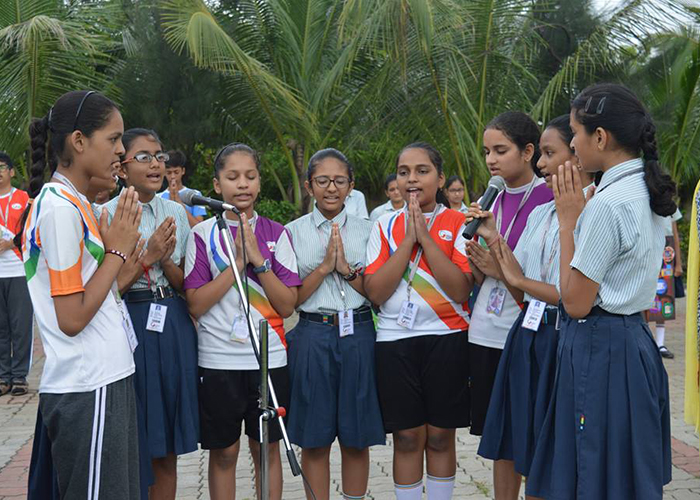 In the world full of hate, fights, distress and war, the need for peace is the only sustainable thing that has kept mankind in sane prospects. With an objective of sensitizing students about the value and importance of peace for human and all things living, Global Indian International School (GIIS), Surat conducted a special assembly to observe Peace day in the school campus. With absolute patriotism and emotions, students from grades 1-11 took an active part in various activities conducted to enlighten the youth of today with the need of prevailing peace all over the world.
To begin with, students sang a melodious song on 'Peace' followed by an informative and enlightening speech by Ms. Rani Chorarai – PGT Biology, GIIS Surat. Subsequently, Mr. Awneesh Tiwari –TGT Hindi, GIIS Surat utilized the moment to share his feelings through a hindi poem about the miseries war has caused to mankind over these years.
All the Hindi teachers of the campus, along with students of Classes 6 to 11 made beautiful posters on the theme, and displayed their collaborative artworks in the school special assembly. The artworks they had made symbolized unity among students, which in turn is a reflection of unity among people of our very own country India. Since unity plays an important role keeping war at bay, the need of attaining unity was perfectly highlighted by our students.
Peace is phenomenon that can only be achieved if preachers i.e. humans work towards achieving it, not by global efforts but by contributing to the movement in small measures. Bit by bit working to ensure peace and harmony around oneself can bring a lot of change.