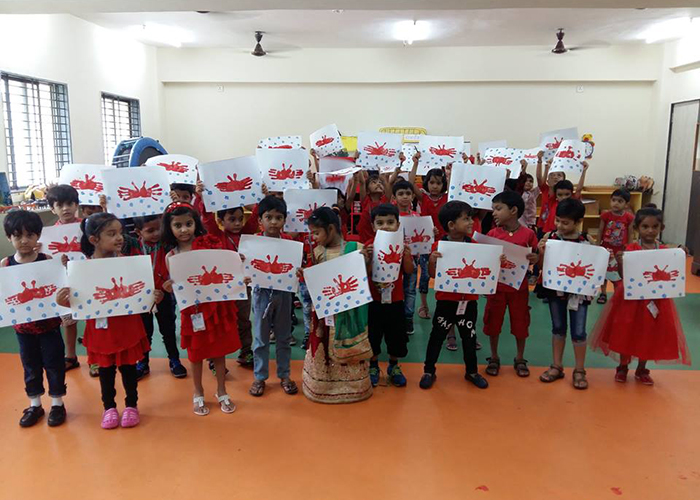 Red colour symbolizes enthusiasm, life and vitality. It's a colour of love that signifies bond and attachment with people. Since initial years of child are the most important in terms of development and knowing the environment, educating students as per their learning abilities is a must.
To sensitize students about the colour, Global Indian International School (GIIS), Surat celebrated Red Day with a lot of enthusiasm and spirit in the campus. The day started with observing the colour everywhere i.e. red dress, red toys, red teddies, red soft boards, red cars, red apples, red cherries, here a red………. there a red….. , red red everywhere.
Tiny tots of the campus were engaged in different colouring activities and were also dressed in red coloured outfits. A special assembly was conducted to lay emphasis on significance and importance of the colour. Our tiny tots even sang Red Day song whose lyrics was as follows:
'My red balloon….' 'Apples are red…
Roses are red…. I love red…red, red, red…'
Our little stars had a spectacular day as it was full of fun, frolic, and happiness. They enjoyed the activity with a lot excitement and gaiety.