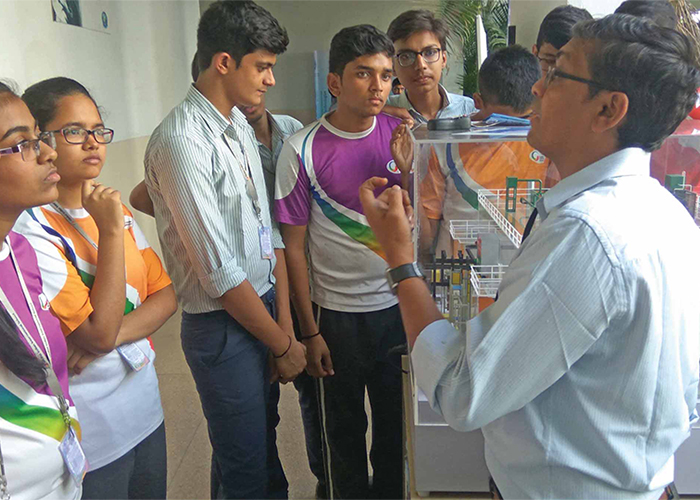 Science - as many perceive it, is the world of phenomena and nature of things including their behavioral characteristics.
Grade 10 and 11 students of Global Indian International School (GIIS), Surat got a chance to have a day out to the Science Exhibition at the Pacific Engineering College, Chalthan (Kadodara), where they got first-hand experience of various technologies and their technical aspects. They witnessed live demonstration about the application of nuclear physics and its diverse working models. They even got a chance to see live projects made on the technology, which instilled their curiosity to a whole new level.
Rainbow of colorful charts, models and electronic posters were used as a medium to explain functioning of BARC and how it is used to produce energy using nuclear physics. Our students got an opportunity to understand the importance of nuclear physics and its need to the society, range of current public engagement activities, and some advice on how to get involved to make Nuclear Physics more effective and useful.
Towards the end of an exciting afternoon, our students cleared many complex concepts by applying easy and practical approach to solve them. The exhibition surely had some positive impact on our senior students which will guide them to face complex scenarios (life in general too) like these with much confidence and understanding.
Also, one major takeaway for the students was that they got opened up to a whole new world of research based learning, which also widens the scope of pursuing a new and specialized career stream in the future.