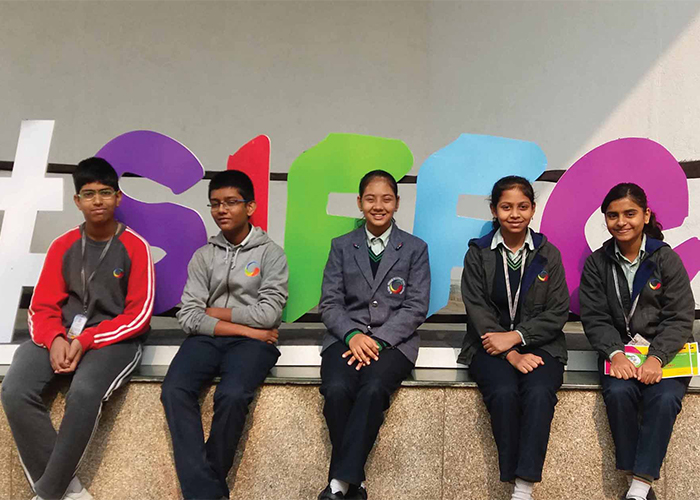 SIFFCY, in association with the smile foundation organized a film making competition for the youth and children of India, urging them to understand the global issues and put forth their understanding in the form of a movie that speaks their mind and thoughts on it. Like every year, this year too, the SIFFCY film festival was organized in New Delhi at the Sirifort Auditorium and had hundreds of students participating from different schools to get hands on learning from renowned dignitaries of the industry.
The objective behind SIFFCY conducting the event at such a huge scale was to give youth of the country an opportunity to depict reality and emulate values in form of a video, for movies are not just a medium of entertainment but also a powerful way of putting forth one's beliefs on plate. Since film is an interesting and engaging alternative to simulate discussion among young people about vital personal, societal, moral and world issues, the need of portraying one's opinions on the global issues came out strongly through the festival.
It was a day-long event where students were introduced to the Director of SIFFCY, Mr. Jitendra. The INTACH Director - Ms. Purnima Datt welcomed students and teachers to give them a small description about the objectives of SIFFCY and its intent behind conducting such events. Students from Global Indian International School (GIIS), Noida got lucky as a team of students from the Eco club of the school got invited by the INTACH officials to attend the film festival and share their views on the inspiration that led them choose a topic for movie making. Also, icing on the cake was the fact that our student's work (movie) was selected to be featured at the SIFFCY film festival in front of all the other schools and dignitaries that also got appreciated by the esteemed guests.
Through the means of such events our children get to learn so much about what is happening around the world and their own country. Such initiatives help them in standing up for a cause and make their little efforts to reduce issues that cause harm to the local and cultural heritage, or moral values on whole.