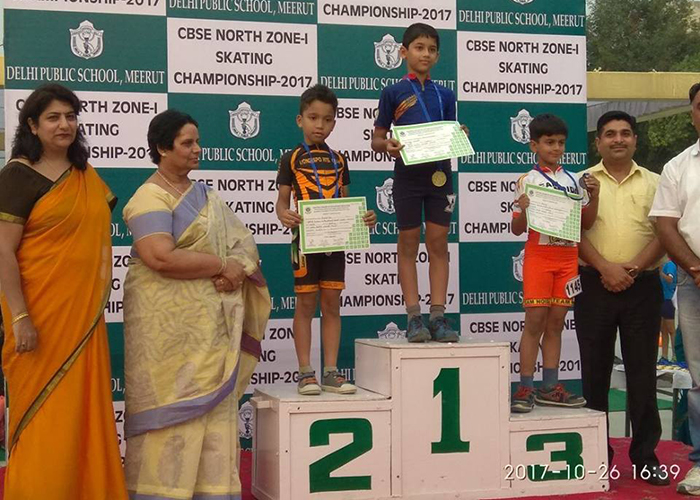 Sports is like a virtue that transforms one's personality for the better. It brings discipline, direction, dedication, and focus that leads to fulfilment of one's goals and desires in life. Sports not only gives your dreams the much required physical capacity to achieve them, but also strikes a perfect balance between one's routine life (as the existence of sports breaks the monotony into a lighter vein) and the need of a break from it.
Understanding the importance of sports and how valuable it is for school students, GIIS Noida encourages and engages students in different kinds of sports activities that bring out the best in them. Pre-Primary wing of the school is made aware of the importance through edusports activities, and the primary wing engaged in sports driven exercises and activities on daily basis.
One recent example of sports excellence is Bishal Dev of Global Indian International School (GIIS), Noida, who is a student of grade 3, participated and won a silver medal (for 100 meters) and a bronze medal (for 500 meters) in the CBSE North Zone - I Skating competition held on 26th October, 2017 at Delhi Public School, Meerut.
Master Bishal competed against thousands of students from various schools of western U.P. and Uttrakhand and won under two categories i.e. short term and long term skating. His passion for skating got him to seek for professional training which he has been getting in school by the in-house skating trainer.
We wish Bishal all the best for the CBSE nationals and all other endeavours. May he bring the title home and make us all more proud.