New Year Celebrations at GIIS Uppal Campus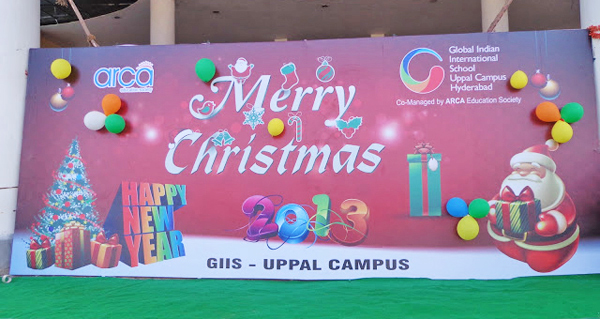 New Year is always like a new sun rise of hope, of prosperity, of happiness. At GIIS too, it is like a new beginning of thoughts, of words, of actions. It is like a new rush of energy, of strength and of ideas.
2013 is also an year we all are looking forward to as an eventful one as our first Xth batches (both IGCSE and CBSE) are going to appear for their final examination. So all the best and have wonderful New Year
We celebrated New Year on December 31, 2012 with much enthusiasm and excitement. Children from all levels in the school performed dance numbers. The highlight of the function was but obvious the Magic Show by famous Indian Conjuror and Ventriloquist, Mohan Rao. The programme ended with words of wisdom from Respected MD Sir and Respected Principal Sir, respectively.

Link to Photos

https://picasaweb.google.com/giishyderabad/NewYearCelebrations2013?authuser=0&feat=directlink
No Comments