GIIS Uppal Campus students dazzle at Annual Day celebrations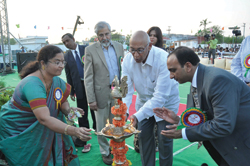 GIIS Uppal Campus celebrated its 3rd Annual Day in December 2011. Hon'ble Justice Madan B Lokur, High Court of Andhra Pradesh presided as the Chief Guest, and Guests of Honour included Mr I Y R Krishna Rao, IAS, Special Chief Secretary, Govt of Andhra Pradesh and Ms Aditi Chakraborty, Head - Marketing, Global Schools Foundation, India. The programme started with the lightning of the lamp by the chief guest and other dignitaries. Mr M Narasimha Murthy, Executive Vice Chairman, GIIS Uppal Campus, welcomed the gathering and spoke about the achievements of the school. The evening, well attended by parents and guests, was filled with enthralling cultural programmes.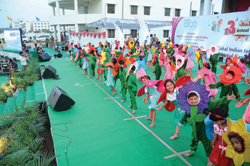 Mr Krishna Rao addressed parents and guests after awarding prizes to class toppers for Classes 1 to 5. He said in his speech that value based teaching should be followed throughout to help the child reach full heights in his/her career. The Chief Guest of the day Hon'ble Justice Lokur, gave away the prizes for class toppers of Classes 6 to 10. He also gave away prizes to teachers with 100% attendance. In his message to the children, parents and guests, he expressed his happiness over the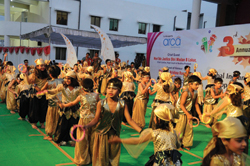 introduction and implementation of Right to Education Act (RTE) and expressed confidence that it will bring a revolution in the field of education and contribute towards faster growth for India. He had words of appreciation for the school for conducting the third Annual Day where students had an opportunity to perform and showcase their talent.
No Comments